1986 KAWASAKI GT750 P-4
Located in Kent, this bike was a 'spur of the moment' purchase on Ye Olde Baye Des Fleases.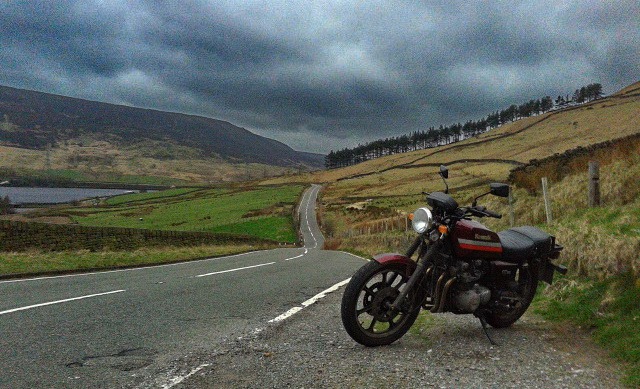 A long and boring train journey down to that Lon-don, thence across to someplace in Kent where I met the seller.
After filling the HUGE tank with Essos finest, I headed back to the real world. The bike brought back memories of my Z1000 MKII, similar response from the four cylinder motor, but without the licence shredding top end.
The ugliest headlamp in the world was removed and replaced by a nice, round, 7 inch Lucas style headlamp, and a small fly screen to hide the hideous instruments.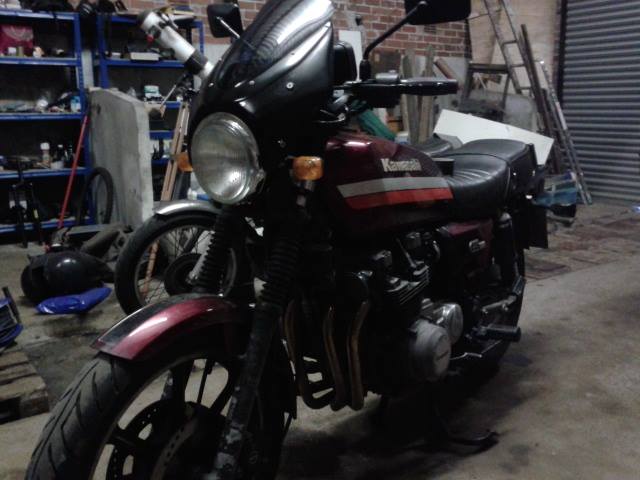 The gawdawful individual handlebars, which seemed to like to come loose whilst traversing the Snake Pass, were eventually replaced with a set of flat drag bars, mounted on an old Z750 top yoke, not too pretty, but much nicer.
The bike took me down to Spain and the Pyrenees, where the low end flatspot almost ruined the trip.
A set of carb balancing gauges and some carb kits sorted out the worst of these woes.