1987 HARLEY-DAVIDSON FXR-LOWRIDER.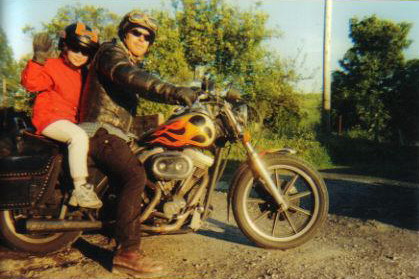 Purchased in 1998 I have covered more than 40,000, mostly trouble free, miles. When the odometer clocked 50,000, I stopped by a tree to contemplate what a good road machine this really is. Harleys suffer from a bad reputation over their handling. Because they are so heavy they require different riding skills to most other bikes, but they do handle, they do go and can be made to stop. Unlike the lightweight race bred machines that almost ride themselves, Harleys require positive input from the rider, you need to set up the corners, I have found this bike to be one of the most rewarding bikes I have ever had.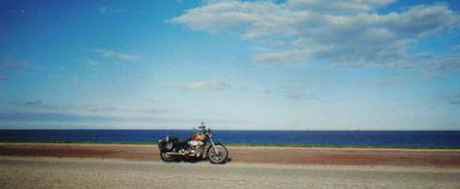 On long runs from the North west of England up to the North east of Scotland, across to the west coast of Scotland. During daylight hours and overnight runs. Bright summer sunshine and relentless downpouring rain, from March to November, year after year, this bike has been an absolute joy to own and, more importantly, to ride.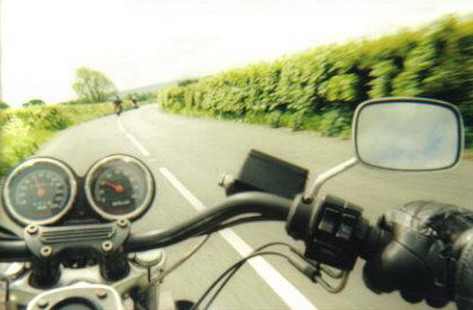 After 5 years I finally had to loose the flames, they were nicely applied, and did look ok, they just never were my thing. So the tank is currently black, the ubiquitous neutral colour scheme for motorcycles. Long over due some TLC, the FXR finally recieved some R&R toward the end of 2007.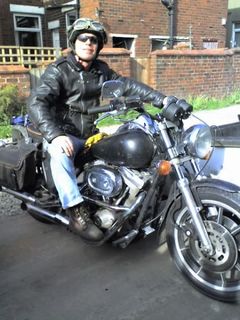 To date, I have upgraded the front brake to twin discs, and fitted stainless steel braided hoses all round, this has made things a whole lot more confidence inspiring. The Supertrapp 2-1 exhaust system has been junked in favour of a slash-cut duel pipe system, which as well as looking better, sounds better. The totally useless 5" Bates style headlamp was replaced with a Lucas 7" unit from a T140 Bonneville, and is fitted with the halogen conversion, essential for night riding across country. The seat I recovered in black cow hide and tan pig skin, and whilst doing this added an extra 1/2" of foam. I can ride for 10 hours with out serious complaint. I have a sissy bar which I only use if I need to carry extra luggage, other wise I will just have the small grab handle fitted. When I'm feeling particularly selfish, I remove the rear seat altogether, along with the side-plates and grab rail. This gives the FXR a "semi-bobber" look.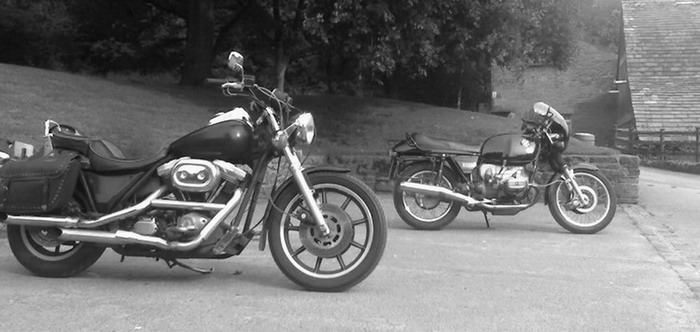 The clutch had been dragging, this was due to a bearing collapse. I purchased a replacement bearing from a local supplier and pressed it in to position. Whilst the bike was off the road, I also replaced the rear wheel bearings and the rear disc, which had become warped due to a sticking caliper.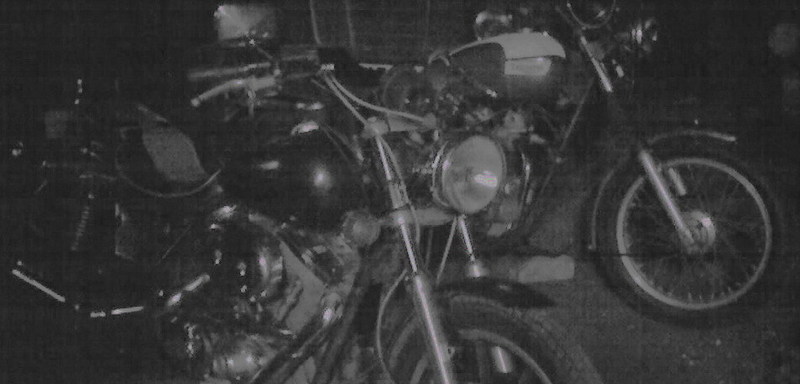 A snapped throttle cable has been successfully replaced with a homemade item, which proved to be quite satesfying to make, and the fuel tank has recieved a fresh coat of black gloss.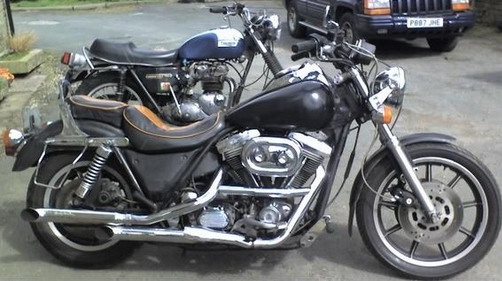 Recent work carried out on the FXR:
1987 HARLEY-DAVIDSON FXR-LOWRIDER.