1983 SERIES III 109" FFR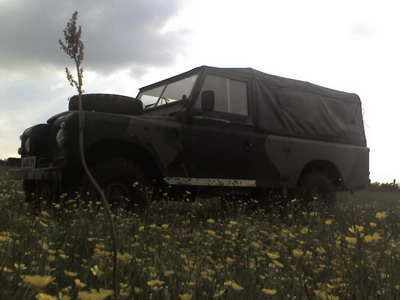 The FFR (fitted for radio) is an ex Royal Marine Commando 109" truck, with full canvas tilt. It has 24 volt electrics, including the ignition system. It was bought to take over from the 109" pick-up whose chassis has rotted beyond economical repair.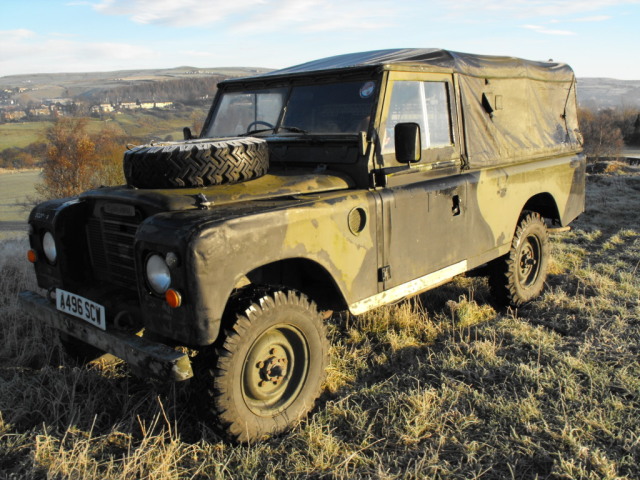 This truck has an excellent, solid chassis, which required no welding for its last MOT.
Last summer, while we were experiencing some very nice sunshine, the tilt was removed, this makes for a very pleasant ride, and suits the Land Rover totally.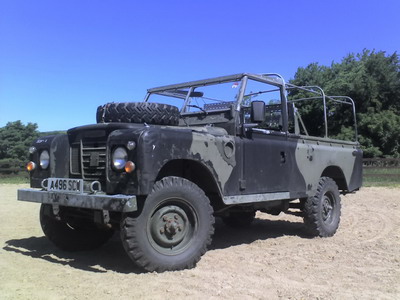 During the recent "ice age" we endured in Lancashire, the FFR earned it's keep by being able to get my son to school (much to his dismay), and allowing me to enjoy a few moments "white-laning" before having to return to the duties that owning land brings with it.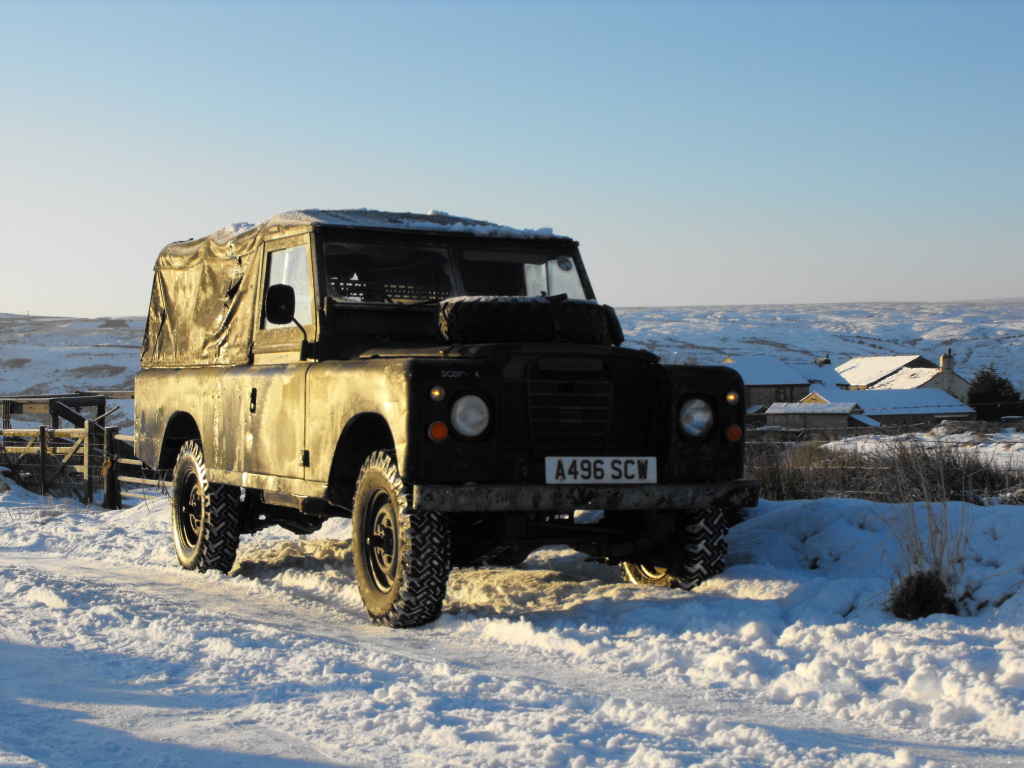 A very useful vehicle, the FFR will remain until the Yeti Monster is completed.
1983 SERIES III 109" FFR